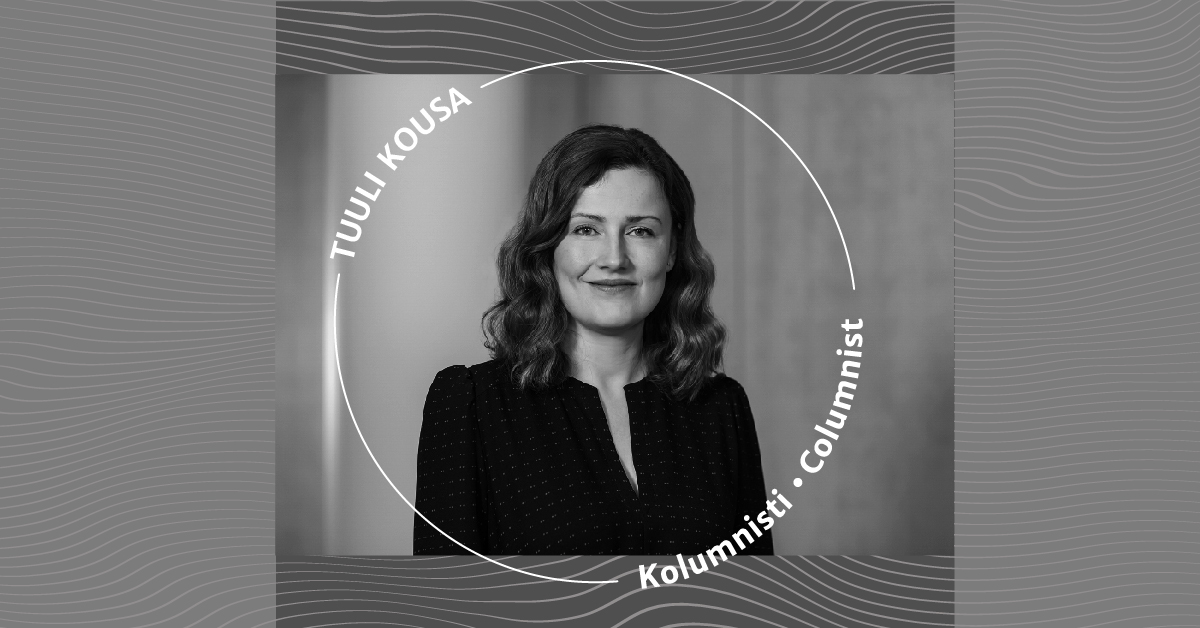 The beginning of 2020 seemed like a strong start for a new decade, a return of the "roaring twenties". Financial forecasts looked promising, employment was on the rise, and climate change was taken seriously in politics as well as the corporate world. Expectations were high, and we had several good reasons to have a positive outlook for the future.
The outlook soon changed, however. We found ourselves in the middle of a worldwide pandemic and an extraordinary crisis, and our priorities were turned upside down. Merriam-Webster defines crisis as "an unstable or crucial time or state of affairs in which a decisive change is impending". All of a sudden, we were struggling with multiple simultaneous crises, some international, some personal, which indeed made us aware of impending decisive changes. We also had to maintain our ability to function: even crises will have to be prioritised over one another.

Luckily humans are equipped with strong survival instincts. We quickly became accustomed to studying and working remotely, exercising in our living rooms, and ordering online for most of the things we needed. We invented new ways to socialise when physical contact was limited. We proved that we are capable of adapting to and enduring abnormal circumstances even for prolonged periods of time.

COVID-19 shifted priorities in the corporate world as well, giving newly added value to responsibility. At OP Financial Group we helped our customers by offering grace periods to home and corporate loans, for example. We targeted charity donations towards mental health and youth work, and donated Pohjola Hospital employees' working time for COVID tracking. OP Financial Group is also one of Finland's largest employers. Although the working hours of some employees were reduced, we did not implement any layoffs. Times like these test the principles of responsibility, and I think we will achieve the best results if companies, associations and the society at large all work together.

This year, we have truly understood that real responsibility means concrete actions. The coronavirus crisis is an acute one, but we are simultaneously faced with the long-term crisis of climate change, and it is extremely important that the financial sector continues its climate work. A year earlier – before we had even heard of COVID-19 – the OP Financial Group set 20 concrete climate actions as the goal for 2020. Halfway through the year this goal seemed almost impossible, but we doubled our efforts and finally reached it in December. We reduced our own emissions, increased awareness of the effects of climate change, funded our corporate customers' projects supporting sustainable development, and introduced new responsible products and services. One example is Finnfund, the first Finnish impact fund to invest in emerging markets.

Every crisis unavoidably leaves its mark. Once the worst phase is over, it is a good moment to reflect on how we can make the best use of the lessons learned. To stop or even just slow down the loss of biodiversity, we must achieve more positive change in the economy, in social life, and in politics. Most of us know Sir David Attenborough at least from his BBC nature documentaries. I warmly recommend his book A Life on Our Planet, which describes the loss of diversity in nature during our lifetime in straightforward terms.

The past year showed us that we still know how to act together towards our common goals when the situation is critical. This is an ability that we will need to foster and put to use also in 2021 and the years to come. More crises may come, but I daresay our skills to react to them have improved. These skills may help us achieve great things together.

This column is part of a series where Finance Finland member companies talk about responsibility in the financial sector.