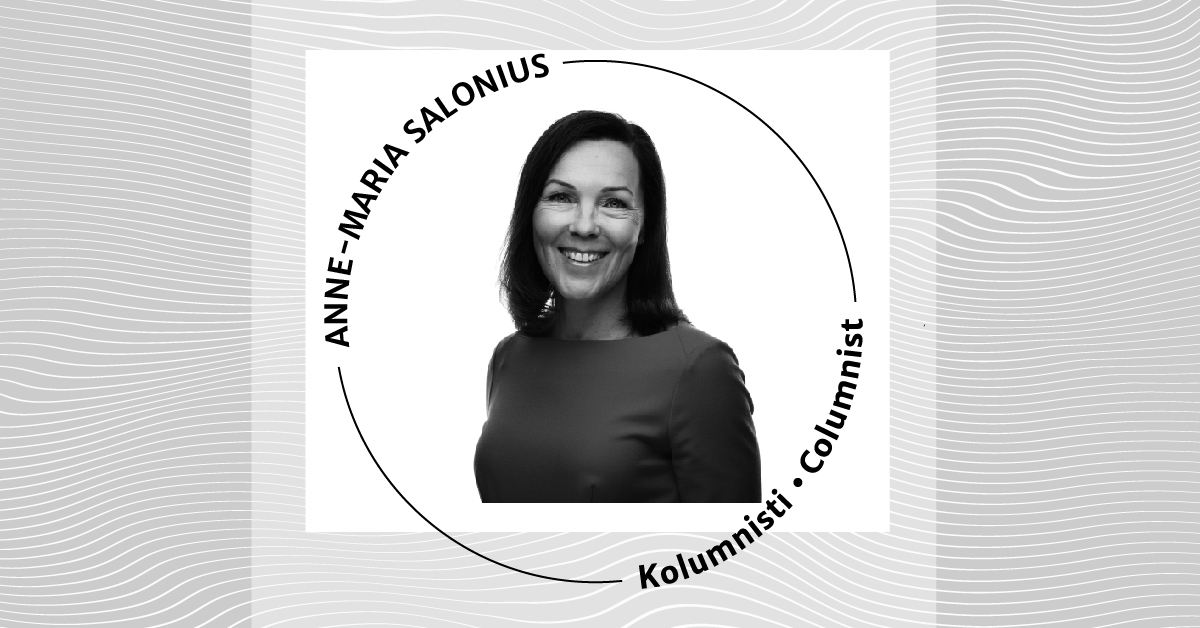 Responsibility is a high priority in many corporate agendas. The growing sentiment is that companies should not only create value for their shareholders but also consider how their business impacts their employees, customers, society and the environment. Profit and responsibility tend to go hand in hand, and climate change should be seen also as a business opportunity. Responsibility is key to long-term profitable business.
The coronavirus pandemic and the focus on supporting economic recovery have recently diverted attention away from the themes of responsibility. However, we must now look further ahead and step up our efforts to curb climate change and preserve biodiversity. Responsible investment and responsible actions are at the core of the financial sector: responsibility is part of risk management, and the more responsible companies will be the more successful ones in the future.
The United Nations Sustainable Development Goals include the Principles for Sustainable Banking. The principles have been adopted into the Bank of Åland's responsibility strategy, which guides our activities. To what extent is our impact positive and to what extent negative? By translating these UN goals into concrete plans, we are working towards a responsible and sustainable future with concrete action and not just words. For example, responsibility is a part of every Bank of Åland employee's job description, not a separate department.
Our operations are based on personal customer relationships and the provision of long-term sustainable solutions. Responsibility is at the heart of our business, and we are also a major player in environmental protection, especially through our Baltic Sea project. For our part, as a company, we want to do our best to keep our planet livable for everyone.
Increasing need to work together 
In 2016, the Bank of Åland launched the Åland Index – a global index solution for CO2 emission calculations – out of concern for climate change and its effects on our beloved Baltic Sea. Consumer behaviour has a major impact on the state of the climate and the Baltic Sea. The customer's payment card is connected to the Åland Index, helping them assess the carbon footprint and other environmental effects of their purchases. The information helps individuals make their consumption habits more environmentally sustainable and, if they wish, to offset the carbon footprint of their purchases. Our customer survey found that 22 percent of our customers have changed their purchasing behaviour based on the Åland Index.
The Åland Index has gained international attention and has been presented at the UN headquarters in New York, for example, as a practical example of ways to reach the climate goals of the Paris Agreement. It has also been awarded Finland's first Grand Prix for corporate responsibility at the Cannes Lions festival. We are now taking the index to the world with the Swedish fin-tech startup Doconomy. The Åland Index currently reaches 100 million bank customers globally in seven different countries.
Responsible investment gains popularity 
Customer interest in responsible investment has substantially increased in recent years. The Bank of Åland follows the UN Principles for Responsible Investment, and two of our funds have already received the official Nordic Swan Ecolabel certification. At the end of last year, we launched Finland's first special investment fund to invest in wind power, which managed to raise approximately €60 million in three weeks. The successful launch also demonstrates market demand for responsible funds.
At the Bank of Åland, we have responded to this demand by integrating responsibility into every customer interaction. Responsibility at the core of the business also brings additional meaning and purpose to our personnel: with our own work, we are influencing and participating in building a more sustainable future. Responsibility is everyone's responsibility.
Anne-Maria Salonius
The writer is Head of Finland Division at Ålandsbanken Abp and the chair of FFI's Responsibility Committee
This column is part of a series where Finance Finland member companies talk about responsibility in the financial sector.
.