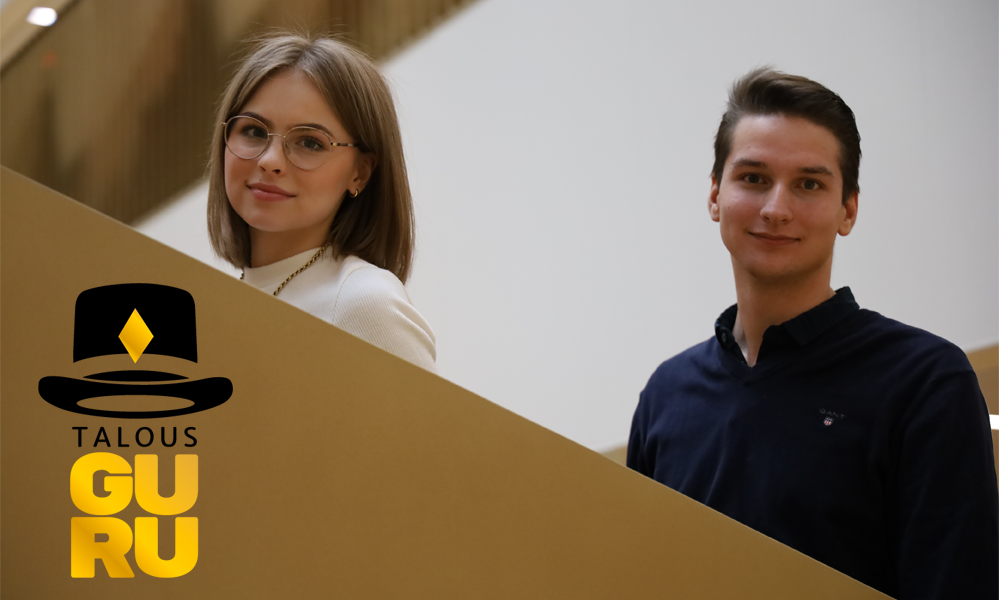 Finnish upper secondary school students' Economic Guru 2021 competition offers the chance to win a place of study in eight different universities. There are more universities taking part than before and the number of places is the largest to date. Previous years' Economic Guru finalists applaud the opportunities that the competition offers: participation takes little effort, but the payoff can be great.
Economic Guru 2019 winner Elias Järventaus enrolled in his place of choice at the Aalto University this autumn. He has been satisfied with his decision and happy with the contents of the curriculum. At the moment, he is faced with picking a main subject. So far, he is leaning towards accounting.
"At first I thought that accounting is mainly about book-keeping – but no, it's so much more than that!" Järventaus says with enthusiasm.
The Aalto University is positively teeming with Economic Gurus: entirely unplanned, Järventaus being interviewed attracts the attention of two other finalists. They are Perttu Antikainen, also a finalist in 2019, and Essi Helminen, finalist in 2020. The trio have since become friends at Aalto.
"Economic Guru is also a great opportunity to meet smart people who know much about economics and finance. To get new like-minded friends", says Antikainen. The network of new acquaintances has been even more valuable during the ongoing pandemic, when contact teaching and student activities have been sparse.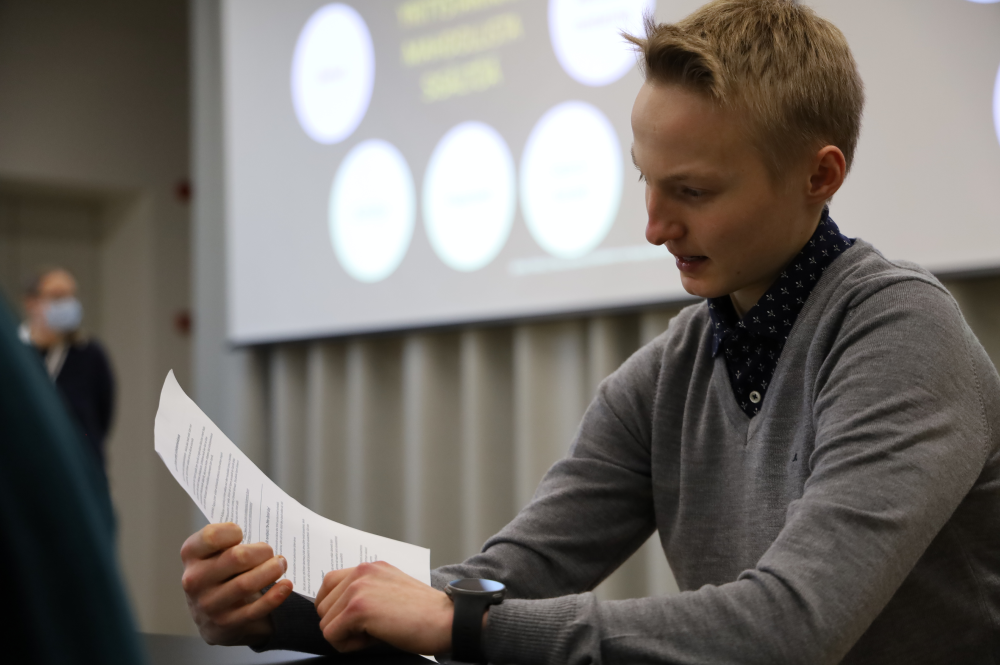 Elias Järventaus is very happy with his studies. He says multidimensional thinking is the key to success in Economic Guru.
Only a few hours' test but with great rewards
"I'd say the top university places were definitely my main motivation for taking part in Economic Guru", Elias Järventaus comments when asked about the prizes at stake. Getting to the finals already opens up many options. Sometimes, students are wary of entering the competition because they believe it is mathematically challenging. Järventaus dismisses these doubts.
"I can assure you the competition does not depend on mathematical skills! It's more about the ability to think critically and develop these thoughts into well-founded viewpoints. The Economic Guru competition is worth a go especially if you're interested in social issues."
Sure enough – maths problems have been few and far between in the competition. In spring 2020, the preliminary competition included a rare question related to the value of funds, but otherwise such questions are in the minority. The previous years' preliminary competition questions and their correct answers can be studied on the Teachers of History and Social Studies (HYOL) website.
"It's not worth worrying too much, thinking the competition would require superhuman skills. Staying up to date with economic news and picking secondary school courses in economics will already take you pretty far", says Essi Helminen.
Antikainen agrees; there isn't much to lose, only to win in enrolling in the competition.
"Economic Guru is a highly valuable learning experience. And I mean, the input – sitting through a test that takes only a few hours! Small price to pay for so much to be won in return. If you do well, you can even claim a place of study", Antikainen says.
Getting to the finals is a victory in itself – several places of study available to the finalists
The Economic Guru competition has always offered direct places of study in the economic and business departments of Finnish universities. This time, as many as eight different universities offer places:
the Aalto University
the Hanken School of Economics
the University of Helsinki
the University of Eastern Finland
the Jyväskylä University
the Tampere University
the University of Turku, and
the University of Vaasa.
The University of Helsinki and Hanken offer a place to all finalists, although Hanken first requires a language test in Swedish. The number of places earmarked for finalists in the other universities varies between one and five.
The University of Turku, for example, decided to up its number of available places to two – if the number of finalists applying for the places is higher than two, they will be selected based on their placement in the finals. Most of the other universities also follow this principle.
Enrolment is open until mid-December, all entrants also get a Kauppalehti subscription
The Economic Guru enrolment period is currently on. Teachers are to list their schools in the competition by 20 December. The preliminary competition takes place in each school at the same time on 13 January, 9–11 am.
Enrolling also opens access to the Kauppalehti economic magazine, which in December offers a two-month digital subscription for free to all teachers and contestants.
More information at Talousguru.net (in Finnish)
Still have questions?
|
Contact FFI experts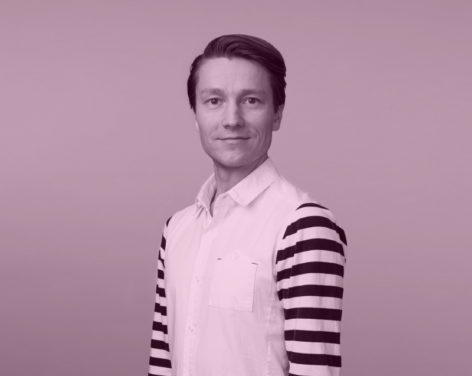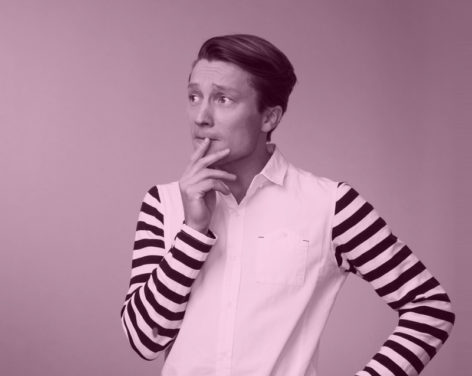 Public Affairs
Adviser, Financial Literacy and Media
Coordination of financial literacy, website content, social media, video production, public relations for the working life and digitalisation agendas