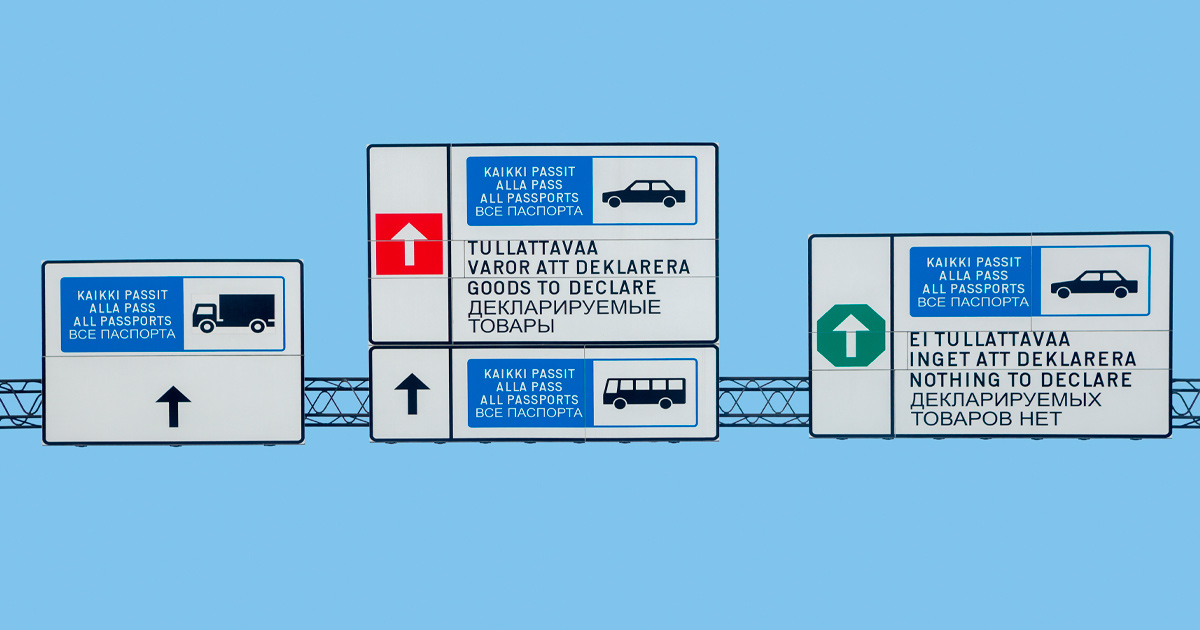 EEA member states and Switzerland have cancelled the multilateral green card agreements with Russia and Belarus as from 30 May 2023.
The international motor insurance card has been obligatory for motorists travelling to Russia or Belarus.
From May 2023, Finnish motor liability insurance will no longer be valid for travel to these countries.
The green card is an international certificate of insurance which certifies that the visiting motorist has at least the minimum compulsory motor third party liability insurance cover required by the laws of the countries visited. In addition to Europe, the system includes countries such as Morocco, Tunisia and Iran. The green card can be obtained from the same insurer who issued the motor insurance policy. The card is presented in the event of a possible road accident and may also be requested by border authorities.
The validity of the international motor insurance card in Russia and Belarus ends at the end of May 2023. This means Finnish motor liability insurance is no longer valid in these countries, and any motorist intending to travel across the border must obtain additional frontier insurance.
During the transition period, green cards will be recognised and can be issued as usual, but their validity cannot extend past 31 May. Insurance companies may discontinue the issuance of green cards to Russia and Belarus even before the end date.
"Russia's war of aggression against Ukraine and the consequent sanctions imposed on both countries have increased the risk of disruption in payments and travel", states Director Janne Jumppanen from the Finnish Motor Insurers' Centre.
All motorists are encouraged to check the validity and possible policy limitations of their voluntary motor vehicle insurance from their own insurance company before travel. The Ministry for Foreign Affairs of Finland currently advises against all travel to Russia and Belarus.
The change in the green card system does not affect the cover of the innocent party involved in a road accident in Finland. Any damages caused by a vehicle registered outside the EEA will be compensated by the Finnish Motor Insurers' Centre also in the future. The cover of the party who sustains the damage or injury is not reduced.