"It was surprisingly easy!"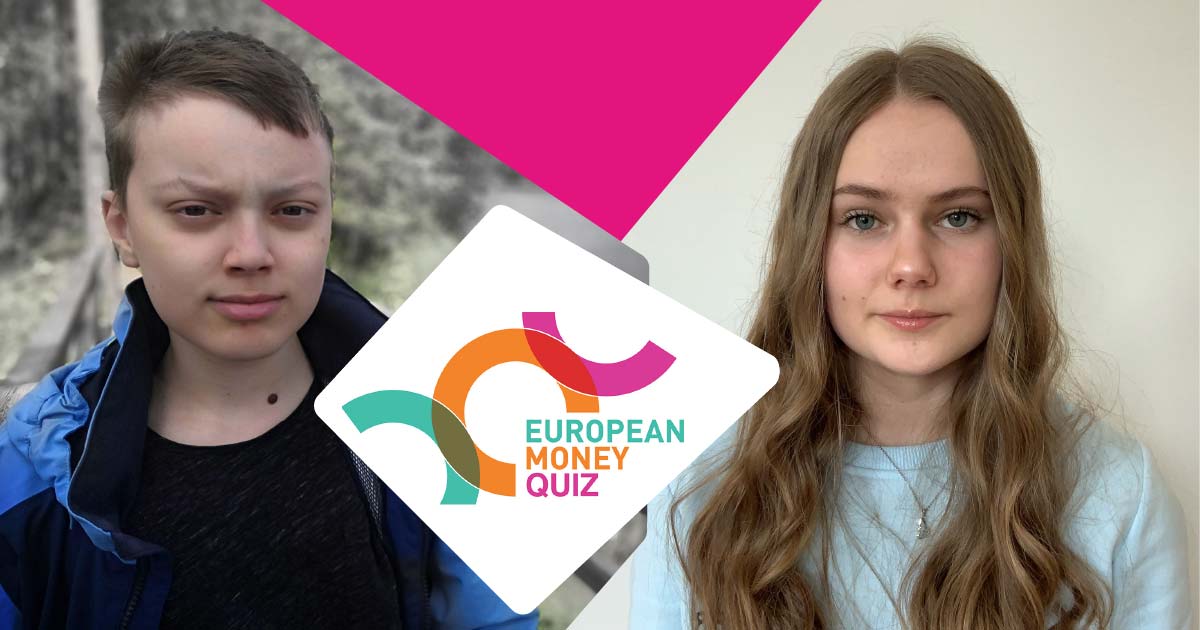 European Money Quiz is an annual financial literacy competition for pupils aged 13 to 15, organised by European banks. Hungary took the win this year, followed by Ireland in the 2nd and Slovakia in the 3rd place. Results beyond the top three are not disclosed. More than 20 countries took part in the finals.
Finland's representatives Elja Manner and Sara Norrkniivilä found the final questions easy, figuring that Hungary's victory was perhaps decided by how quick they were to answer. Manner and Norrkniivilä study at the Karakallio school in Espoo.
"I assumed there would have been more questions like 'what is the ECB's overall aim', or maybe interpretation of inflation, or something like that", Manner says. The multiple-choice questions mainly concerned everyday financial decisions – for example, comparing what kind of mobile phone purchase would be cheaper in the end.
Norrkniivilä agrees with Manner: "The practice material had more math problems, and the ones in the competition were a little easier than I expected."
Both finalists considered the competition a good experience nevertheless. The finals are usually held in Brussels, but this year took the form of an online competition due to COVID-19. More than 20 countries entered the finals.
Finland's representatives were chosen based on the final test in the Zaldo financial education online programme. The Zaldo learning environment is free of charge and has content suitable for all grades from the fourth up to the ninth grade.
On the hunt for work experience
Regarding their own economic situations, the contestants have now turned their sights on procuring summer jobs. "I've been actively looking for a summer job, but haven't scored anything yet", says Manner. Norrkniivilä has sent applications around as well but has not gotten responses yet. Neither of them are picky when it comes to employment.
"I'd just like to get any kind of job and get work experience. Some kind of store work would be great, for example", Norrkniivilä explains. Manner relates how young people often find their search for summer work hindered by age or lack of previous work experience.
"We are building a house, and I've made a little money doing it, but I'll have plenty of extra time in the summer. I'm open to options!" Manner adds.
Still have questions?
|
Contact FFI experts