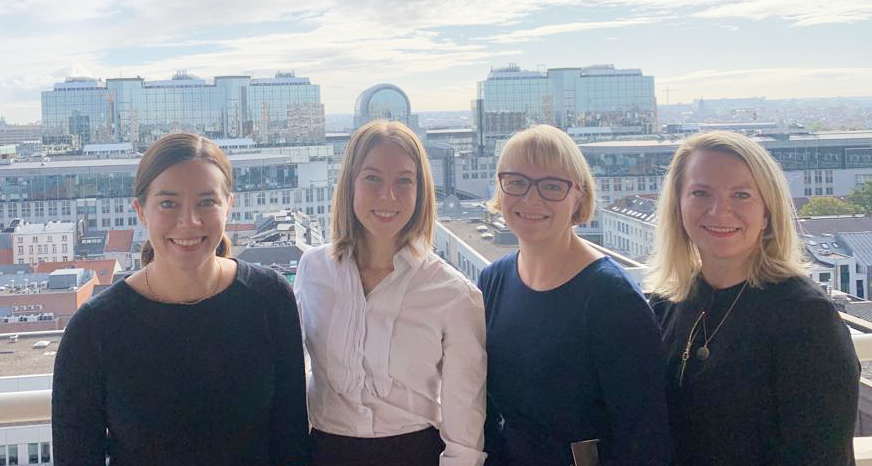 The Nordic financial sector is kicking up its EU lobbying. On 3 October, the Nordic banking associations and securities dealers launched a shared office in Brussels. Finance Finland (FFI) is one of the residents in this new office.
Cooperation is more and more important for Nordic lobbyists, not least because of Brexit. Britain has played a significant role in the European financial sector, and with its influence now waning, other member states will affect legislative work in the EU more strongly. Having a shared office will streamline communications between the Nordic countries.
EU projects that have major impact on the financial sector this term include development of the capital markets union, banks' capital adequacy and liquidity reform, and the promotion of sustainable finance.
"Our aim is to increase our visibility and bolster our lobbying projects in Brussels", says Mari Pekonen-Ranta, director of EU affairs at FFI.
FFI is not planning to keep the office permanently staffed ‒ the shared office will be used mainly during FFI experts' visits to Brussels. During these visits they will, however, be met by enthusiastic local reinforcement: one of the EU team's members, FFI's Head of EU Regulatory Affairs Eeva Lahikainen, currently resides in Brussels.
In addition to FFI, the Nordic office will be used by Danish, Swedish and Norwegian banking and securities associations. FFI will continue its EU lobbying also in fund and insurance matters, in both of which Nordic cooperation has a long history already.
Still have questions?
|
Contact FFI experts