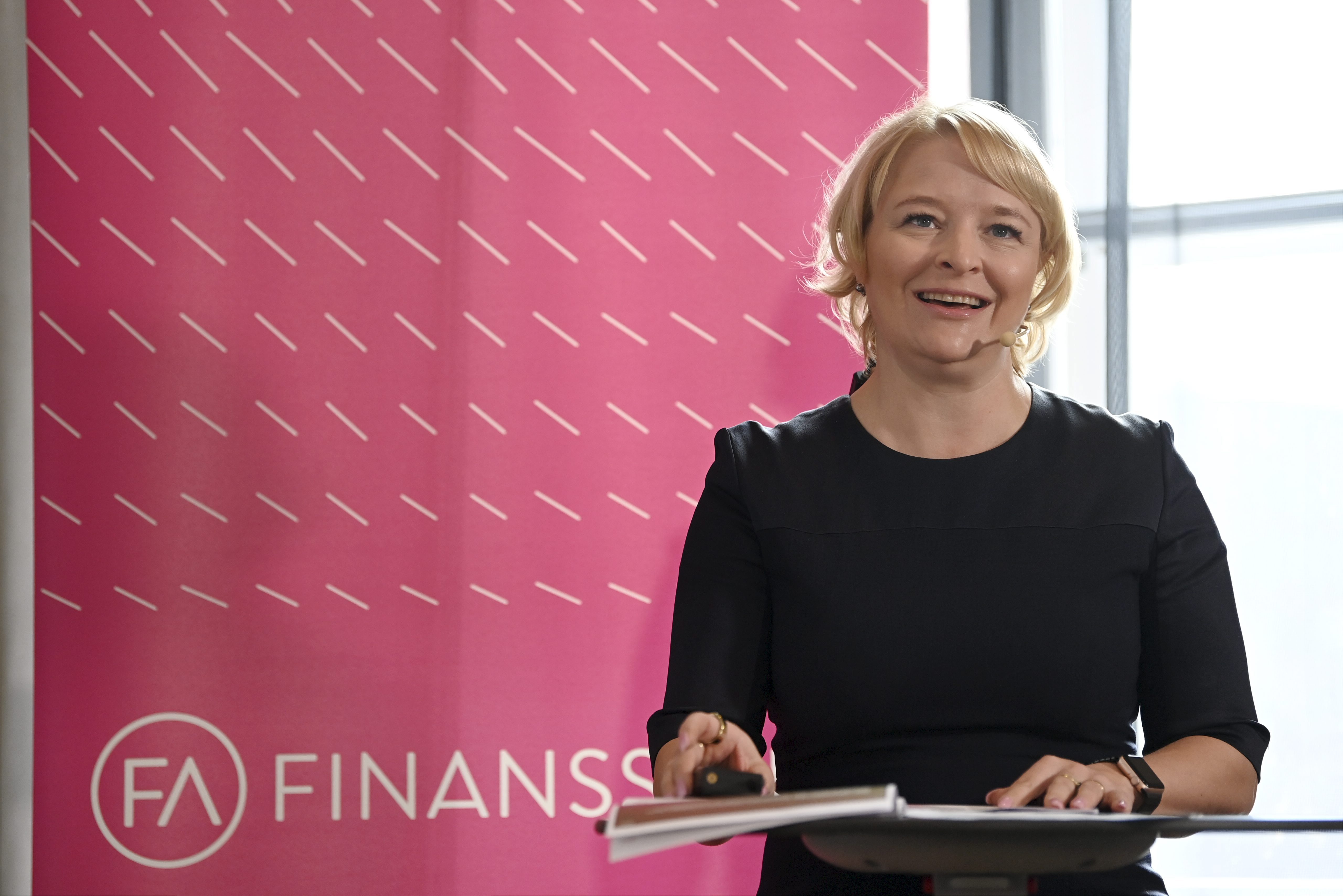 Finance Finland's (FFI) Managing Director Piia-Noora Kauppi will start as a Partner of the consultancy company Odgers Berndtson in January 2023.
Kauppi already announced her resignation in August.
Kauppi served as the Managing Director of Finance Finland for nearly 13 years.
Finance Finland's Managing Director Piia-Noora Kauppi will start as a Partner of Odgers Berndtson in January 2023. Odgers Berndtson is a global executive search and leadership consulting company. The company has been operating in Finland since 1990. In her work, Kauppi will help companies and organisations find the best talent, especially for CEO and management teams and boards.
"Piia-Noora represents the best possible talent and has strong international work experience, and that's exactly why we wanted to invite her as a Partner", says Odgers Berndtson CEO Kester Scrope.
"In my work in various expert organisations, I have learned that the success of any organisation is determined by people and their actions. I want to use the versatile experience gained in my career to improve organisations' ability to get the right people in the right places", comments Kauppi in Odgers Berndtson's press release.
On 18 August, Kauppi announced her resignation at Finance Finland, where she served as Managing Director for nearly 13 years.
"It is now time for me to take a new path in my career. Serving Finance Finland has been a wonderful duty, to which I have given my full dedication and conviction. I could not have succeeded without Finance Finland's highly competent personnel or without our unified base of members. Finance Finland is a highly esteemed organisation that serves the financial sector with vast expertise and offers great value to its partners, as most recently proven by a stakeholder group survey. All of this arises from the solid and versatile expertise of our employees", said Kauppi in August.