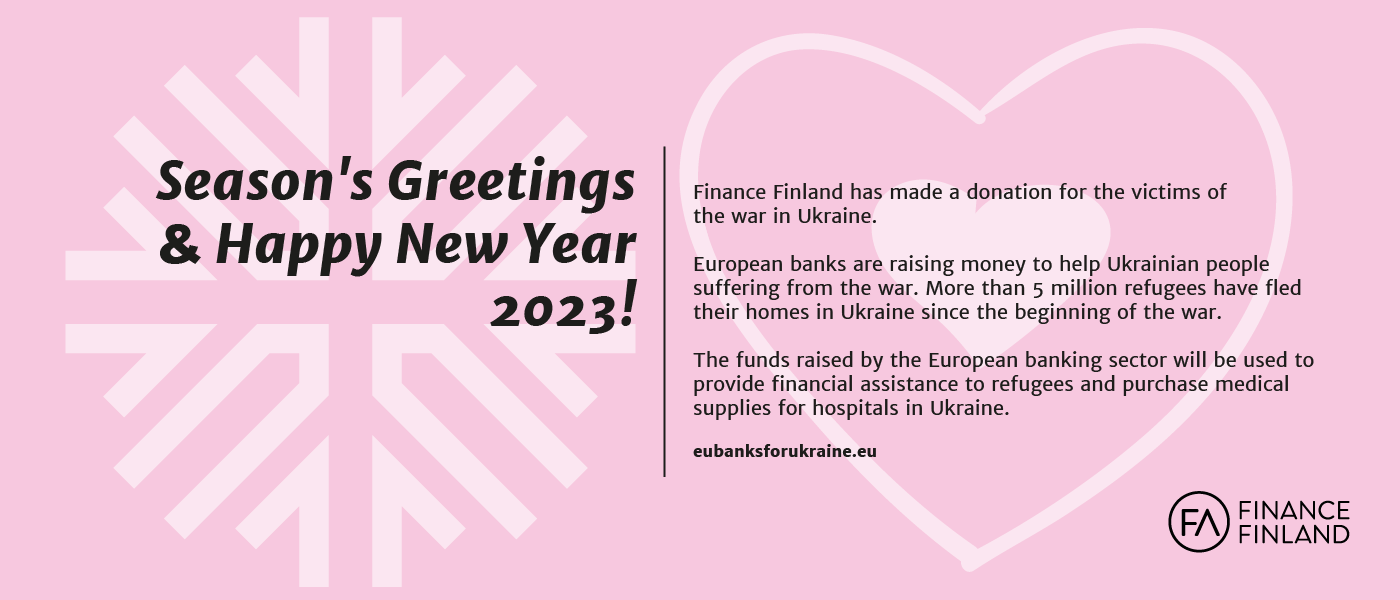 European banks under the lead of the European Banking Federation (EBF) are raising money to help Ukrainian people suffering from the war of aggression launched by Russia. More than 5 million refugees have fled their homes in Ukraine since the beginning of the war.
Finance Finland has made a donation to the Schools for Peace Association, whose aid will be used to provide emergency financial assistance to Ukrainian refugees and purchase medical supplies for hospitals located in Ukraine.
We wish you a joyful holiday season and a happy new year 2023!