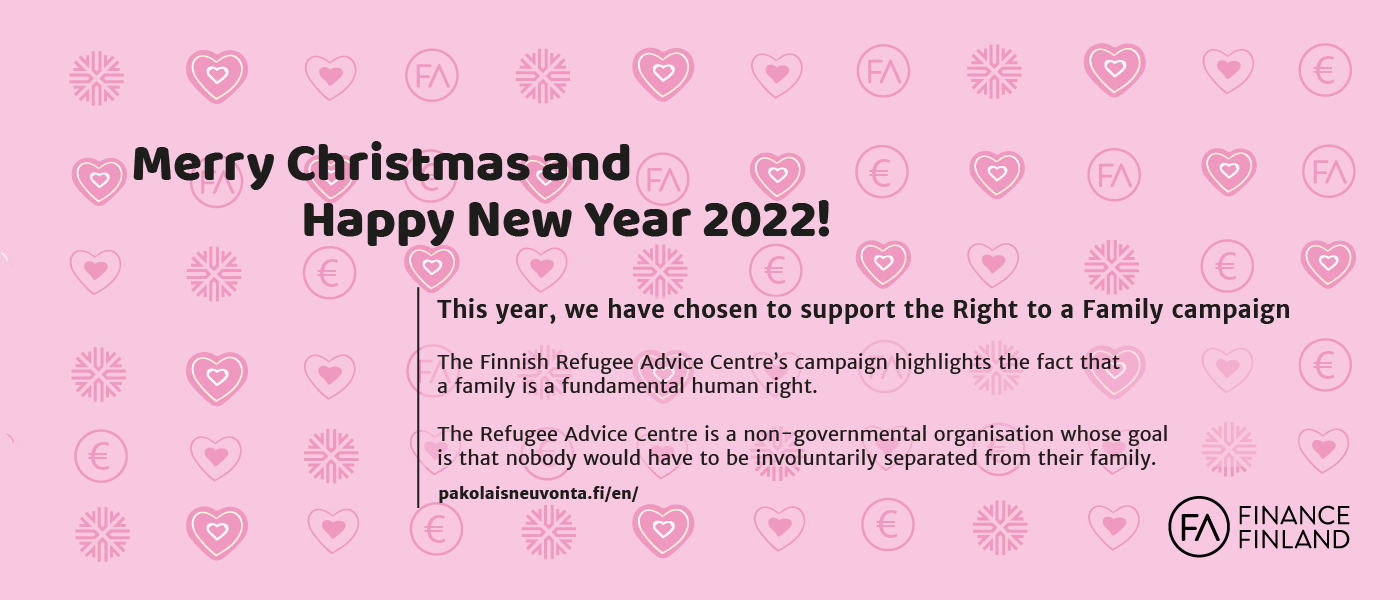 This year, Finance Finland supports the Finnish Refugee Advice Centre's Right to a Family campaign, which highlights the fact that a family is a fundamental human right. Although the right to family life is protected by law and international human rights declarations and covenants, far too many refugees have to live separated from their families.
The Finnish Refugee Advice Centre is a non-governmental organisation which provides legal aid and advice to asylum seekers, refugees and other foreigners in Finland. The Centre works daily to ensure that no one has to live involuntarily separated from their family.
We wish you a Merry Christmas and a Happy New Year 2022!