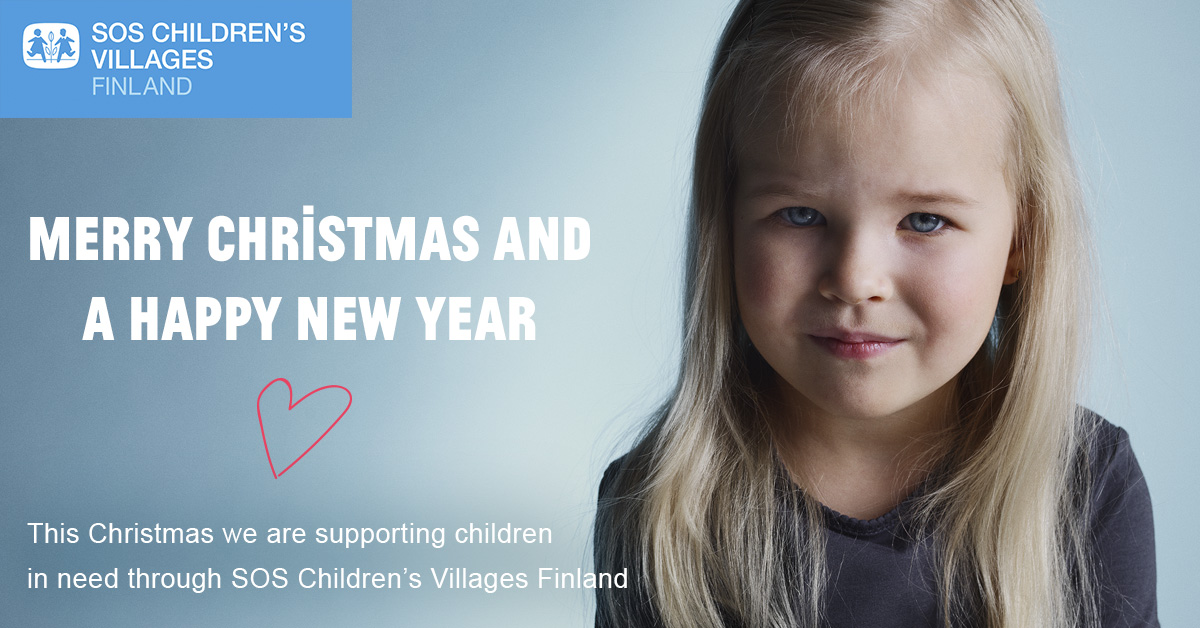 Every child is valuable and should feel valued. This year, Finance Finland supports work to protect and care for children at risk of losing parental care.
​SOS Children's Villages is an international non-governmental and non-denominational organisation that promotes and advocates for children's rights.

The goal of the SOS Children's Villages is to increase the wellbeing of children and families in Finland and around the world. They work to prevent family breakdown and care for children who have lost parental care, or who risk losing it.

Every child belongs to a family and should grow up with love, respect and security.