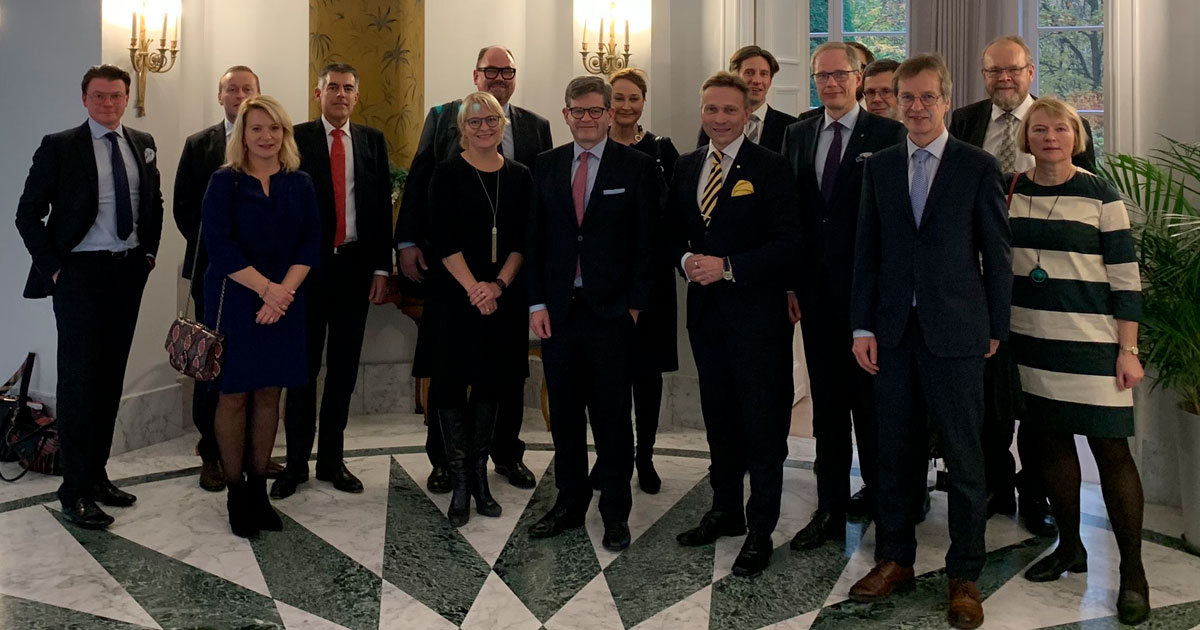 Finance Finland's Board of Directors visited the heart of EU decision making in Brussels on 16–17 November.
During the visit, the Finnish financial sector's representatives discussed pertinent regulatory projects and the future development of EU fiscal policy with decision-makers and key stakeholders.
Among others, the FFI Board met with Finnish Commissioner Jutta Urpilainen to discuss fiscal policy formulation and anti-money laundering regulation. They also met with representatives from the cabinets of Trade Commissioner Valdis Dombrovskis and Commissioner for Financial Services Mairead McGuinness, discussing especially the Finnish sector's views on the revision of banks and insurers' prudential regulation.
Finland's Permanent Representative to the EU Markku Keinänen briefed the visitors on the key political themes and challenges under discussion among Member States.
The FFI Board was represented by Chairs Timo Ritakallio, Ari Kaperi and Juha Koponen with board members Riikka Laine-Tolonen, Petri Niemisvirta, Pekka Ylihurula, Mikko Ayub and Carl Pettersson.
The Board had already met with Commissioner McGuinness in person at the FFI office in Helsinki on 12 November. The topics of discussion then included sustainable finance, the financial sector's social importance during the coronavirus pandemic, and policy developments including Basel III and the review of Solvency II rules.
Still have questions?
|
Contact FFI experts