WORKSHOPS FOR 3,300 TEENAGERS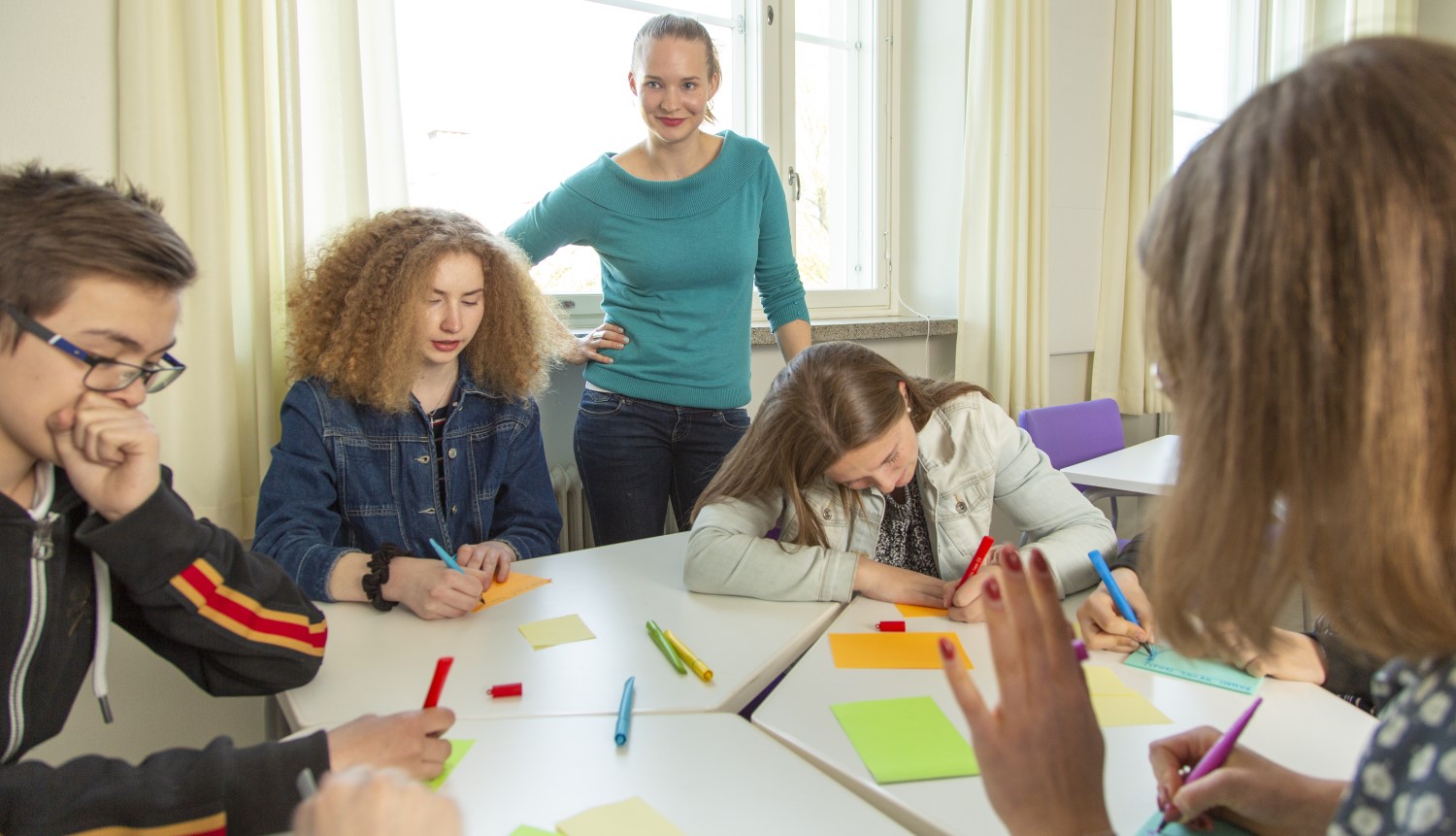 Insurance workshops aimed at lower secondary school pupils and upper secondary school students are tailored to increase knowledge on private and public insurances.
The key question is: What kind of statutory insurance cover does every Finn automatically get, and which insurances are up to the individual to take care of?
Finance Finland has sponsored free insurance-themed workshops in schools since 2019. These workshops have already attracted a total of 3,300 teenagers. The Social Insurance Institution of Finland (Kela) and the Finnish Financial Ombudsman Bureau (FINE) have participated in designing the workshop contents.
The workshops are run by young workshop instructors trained by Youth Academy.
Finance Finland financed about 50 insurance-themed workshops all over Finland during the school year 2021–2022, with participation from about a thousand young people. The functional 90-minute workshops organised in general upper secondary schools, vocational schools and lower secondary schools have received high praise. The outbreak of COVID interrupted the workshops after a good start in 2019, but the project got back in full swing this year.
"When you're about to qualify for a profession and start an independent life, it's good to get some advice on all the things that you need to take into account when you move out on your own", notes Nanna Pajarinen, a social studies teacher at the Omnia school in Espoo. Pajarinen booked insurance workshops from Youth Academy to two of her student groups, which included students from different fields of studies, such as building engineering, manufacturing, and information and communications.
"It can be difficult to arrange trips out of the school, so a classroom visit like this provides a welcome breath of fresh air", Pajarinen says. The idea of the insurance workshops is that a young workshop instructor, trained by Youth Academy and Finance Finland, visits the educational institution in person and runs a free, 90-minute lesson on the differences between public and private insurance.
"Nice exercises that taught me a lot. In my opinion, this important topic is not discussed enough at school."
Feedback from a workshop participant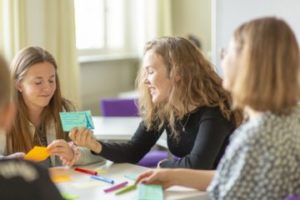 Functional exercises on insurance – only a fraction of Finns have adequate life insurance cover
The insurance workshops include a wide range of assignments and exercises related to the world of insurance. The young workshop participants have been especially interested in hearing about and discussing real-life scenarios and stories involving unfortunate accidents or incidents, such as a water leak at home, an elk-vehicle collision or a case of decompression sickness on a diving trip. The different kinds of costs that arise from such events can take the unprepared by surprise. But what types of insurance should everyone have? And what do the policies cover?
"Finland has excellent social security. All citizens are automatically insured against many unfortunate events, but there are things that aren't included under this coverage. It's important that every citizen knows what kind of additional policies they should take out for themselves. For example, home insurance is essential when you move to your own place. If you own a moped or a car, you're also required to take out statutory motor vehicle insurance. Travel insurance is another good example of an additional policy useful for many", points out Head of Development Jussi Karhunen, who is in charge of the insurance workshops at Finance Finland.
The workshops also discuss how a person's need for insurance changes at different stages of life. For people with families, life insurance is very valuable: if a breadwinner passes away, life insurance will provide financial security for the surviving spouse and children. ETLA Economic Research published a report on the life insurance gap in Finland in May. According to the report, funded by Finance Finland, only a fraction of Finnish families has life insurance cover that would let the surviving family members retain the same standard of living after the death of a breadwinner. Moreover, only about ten per cent of Finns have term life insurance. All the insurance workshop materials are freely available online in Finnish.
Still have questions?
|
Contact FFI experts