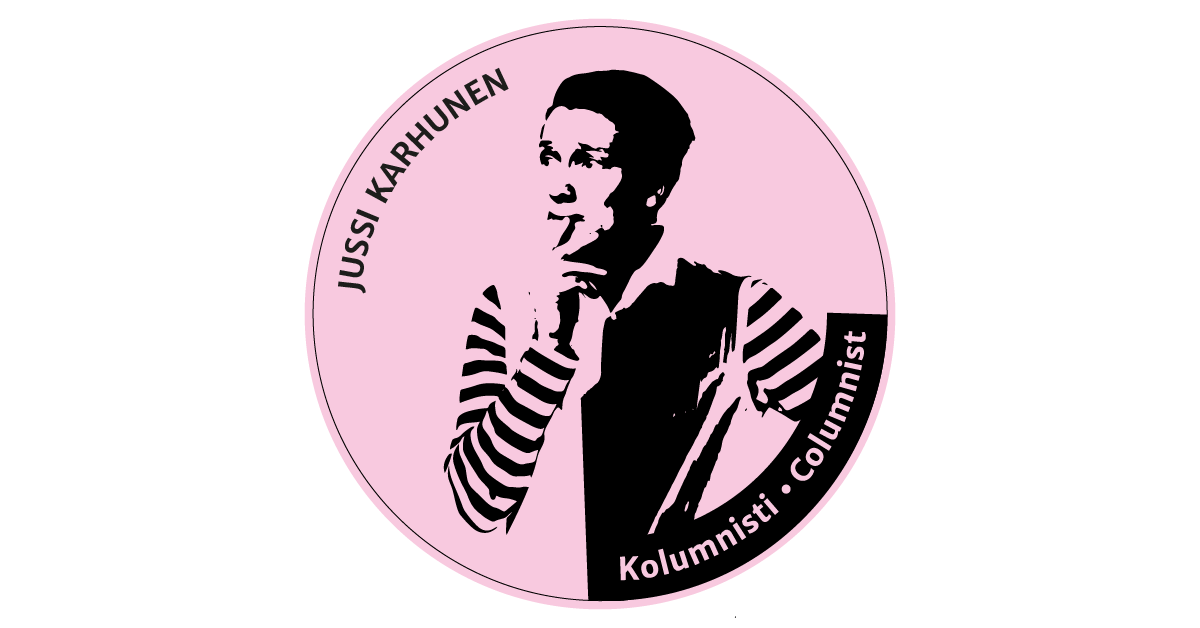 Do you remember your first work practice period? If you're Finnish, you probably do. The real-world work experience days, known as TET, are unforgettable for most teenagers because they stand out from routine as something completely different.
What is TET?
The Finnish basic education curriculum includes familiarisation with working life, known as TET (työelämään tutustuminen). TET was added to the national core curriculum in 1981.
TET periods take place between the ages of 13 to 15, lasting from a few days in the 7th grade to two weeks in the 8th or 9th grade. Younger students will often spend it at the workplace of a relative or family friend, while older students also get to practice job seeking.
Back in the days when my young age was still undisputable and not as loosely defined as today, I lived in a small locality in Northern Savonia. I was what you might call literally inclined. This made for a scarcity of suitable work experience placements close to home. Luckily, my older sister had moved to Jyväskylä for university and kindly offered a corner in her tiny student apartment for me to bunk in during my practice periods. My school had three separate work practice weeks, and each time, I travelled to my sister's place for city life and adventure.
I was very lucky: not everyone had the same kind of opportunity. Not only did my sister provide a place to stay, she also pointed me in the direction of a few places I hadn't even thought to apply for because of my still quite limited perspective. I was accepted for training at the university and later in the major newspaper Keskisuomalainen – placements that would have been entirely out of reach had I stayed at home in Rautalammi.
The pandemic has caused an unprecedented shift to remote work for a large percentage of workplaces. This has also made it possible to freshen up established working life familiarisation practices, making them more equal and broad in scope by bringing big cities' opportunities within the reach of students from harder to reach areas.
======
The good thing with online work training
is that it always requires some planning.
======
The biggest virtual work experience event yet took place last November with more than 3,000 students from all over Finland. The one-week event was organised by Economy and Youth TAT together with five industry associations. The financial services sector was presented on Monday, the technology industry on Tuesday, the chemical industry on Wednesday, the services sector on Thursday, and the commerce sector on Friday. Each day included video visits to more than one company, stories from employees, and small-group tasks assigned by the companies. Head office level experience could be offered to even the most distant locality; all that was needed was an internet connection. And one of those is easy to set up nowadays.
I was involved in the planning of the financial sector's day. It was a lot of work, but the outcome was highly rewarding. Thousands of young students got to experience working life and try their hand at planning and analysis tasks, which are very typical of today's remote work. From the employer perspective, the remote work experience week was a great example of good scalability: organising quality working life familiarisation demands effort, because tailoring a smart, instructive and interesting programme for young people is not an easy thing to accomplish. But if tens, hundreds or even thousands of students can benefit from the same programme, the effort starts to pay off many times over.
The good thing with online work training is that it always requires some planning. In an online environment, I find it hard to imagine anyone ever applying the worst possible method, which classically begins with the unexpected appearance of a strange teenager in the break room one morning (a surprise to all except the one who hired them) and everyone then struggling to come up with menial tasks on the run.
======
"Before, I wasn't interested in any of it
– now I'm interested in everything."
This means a lot coming from a fifteen-year-old.
======
A colleague told me how her daughter had spent her work experience week in a department store, arranging clothes hangers. After a few days of uneventful hanger hanging, an employee had come by to tell the interns that they had been doing it all wrong. I can only imagine what a grand, inspiring, motivating impression of working life they came home with after such a week. If the only work you can offer is miserable, and even that proves to be a waste of time, it would be wiser not to offer a placement at all as a service to both your own employer and the students. I find it hard to believe that any teenager with such a bad experience will want to buy anything from the same hangers in the future. It is also less likely they will later consider the store – maybe even the entire sector – as a viable employment option at all.
When the work practice program succeeds, it is something else entirely. Last November, when the big virtual event was drawing to a close, several students were vocal about how sad they were that the week was over. The most outstanding feedback we received was this touching message: "Before, I wasn't interested in any of it – now I'm interested in everything." That means a lot coming from a fifteen-year-old.
This column was originally published in Finnish in the Kaleva newspaper.
Still have questions?
|
Contact FFI experts