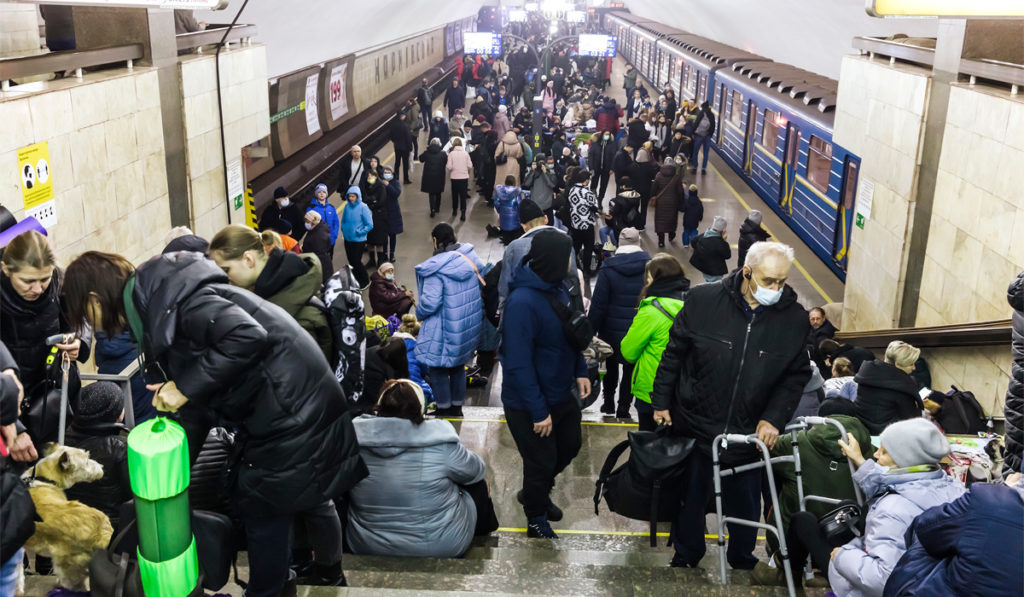 According to information from banks in Ukraine, banking services in the war zones are running reasonably well.
Power and data grids in Ukraine have worked reasonably well given the circumstances.
Finnish banks and financial sector authorities are well-prepared for diverse crises and carry out joint preparedness exercises regularly.
Even in times of peace, banks are a frequent target of cyberattacks, so their systems have already been honed and tested to perfection.
Finance Finland (FFI) has been in contact with banks operating in Ukraine. According to the local banks, they have been able to offer services also under the emergency conditions.
"One of our contacts said that their online services are fully functional and customers are served at the offices whenever possible. When air-raid sirens go off, service continues in a bomb shelter or a metro station, with bank employees helping their customers on laptops", says Head of Security and Loss Prevention Niko Saxholm from Finance Finland.
According to Saxholm, Ukrainian power and data grids have retained good operation outside of the captured cities. Ukrainians have also countered several severe cyberattacks.
"Ukraine has vast cyber expertise. Finland will probably be interested in learning a thing or two once this situation finally calms down."
How would the Finnish banking system cope if it was faced with a similar situation as in Ukraine?
"It's impossible to predict, but I'm optimistic. We've worked on our preparedness for different kinds of crises for years already. What Ukraine has shown us is that it is possible to continue banking even under very challenging conditions, provided that the power and data grids are at least partially available", says Saxholm.
Banks are a frequent target of denial-of-service attacks and other cyber action even under normal conditions. Their systems have therefore been honed to perfection.
Financial sector companies and authorities also regularly practice and test their preparedness for cyberthreats: the financial sector's own preparedness was tested in the FATO joint preparedness exercise last autumn, and the extensive TIETO22 cybersecurity exercise that tests several sectors' preparedness for scenarios such as large-scale payment disruptions is currently underway.
The organisers of the FATO exercise challenged the participants with different kinds of scenarios and questions. Each organisation was required to describe how it would operate in the given circumstances. The results of the exercise showed that banks and financial sector authorities have improved their preparedness for diverse threats, but some room for improvement was still found in their cooperation and communications.
Preparedness begins at home
Saxholm reminds everyone of the importance of personal preparedness. This also applies to financial undertakings and their employees.
"Employees enable a company's operations: if there's no food at the table at home, work will also suffer. Mental burden and personal stress are difficult to simulate in exercises."
Saxholm recommends a visit to the 72hours.fi website, which contains practical information on home preparedness concerning disruptions in power and water supply or the communications infrastructure.
The general recommendation is that every household should store at least three days' worth of food supplies and medicines. It is good to have some cash, but there is no need for excessive hoarding. It is also good to make sure you always have different means of payment with you, such as cash, a mobile app or a credit card from another bank.
Still have questions?
|
Contact FFI experts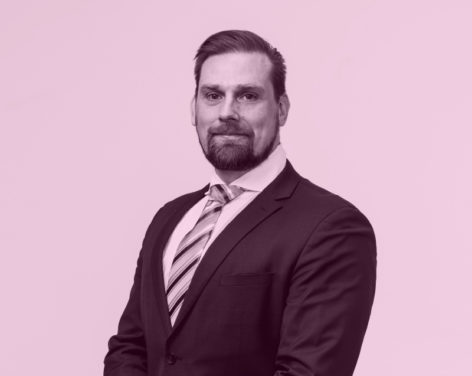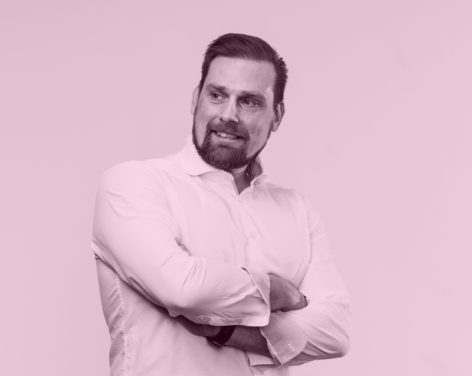 Infrastructure and Security
Head of Security and Loss Prevention